Taste of Lakeville
Thursday, May 16th, 2019
5:00 pm – 9:00 pm
The Lakeville Area Arts Center

The Taste of Lakeville is a community celebration where local restaurants, caterers, and fine beverage purveyors get together for one magical evening and offer attendees the opportunity to sample, taste, sip and devour the rich culinary treats our wonderful town has to offer. This event is for adults only. You must be at least 21 years of age to attend and proof of age will be required at the time of admission to the event.
The primary fund raising event for the Lakeville Rotary Club, proceeds from Taste of Lakeville go to support Scholarships, Youth Programs, Heritage Center and many, many others. Please feel free to review the List of Beneficiaries, then be sure to Get Your Tickets for this exciting event!
Live Music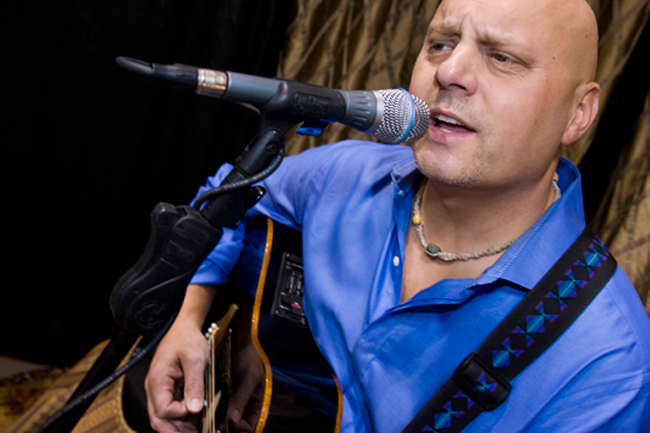 As a native Minnesota singer/songwriter who has played venues, both large and small across the US, Canada and the Caribbean region.  With a tour schedule of over 200 shows per year, With multiple appearances on NBC affiliate – KARE 11 and Clear Channel's – Cities97, Dave maintains a rigorous schedule of shows, including clubs, private events, weddings, festivals and corporate events.  Past clients have included:  Steamboat Ski Resorts and Carnival Cruise Lines.  With a performance style that is highly crowd interactive, Dave's shows are highly entertaining.  With a background as a songwriter, Dave is able to put his own spin on the large list of cover songs that he plays.  You never know what you might get from night to night.  Dave's style and sound has been likened to artists from Neil Diamond to U2.  There is definite attention paid to melody and what is good ear candy for the audience as a whole.
In addition to playing a variety of cover songs, Dave is also an accomplished songwriter who is often called upon to write and arrange music for various projects.  Dave's latest CD, "Far From Solo" can be found on iTunes.